Ms Margareth Sembiring, Associate Research Fellow at the NTS Centre, RSIS, moderated a panel session in a roundtable event on "Building Climate-Resilient Health Systems for Tomorrow" organised by Reckitt on 13 October 2022.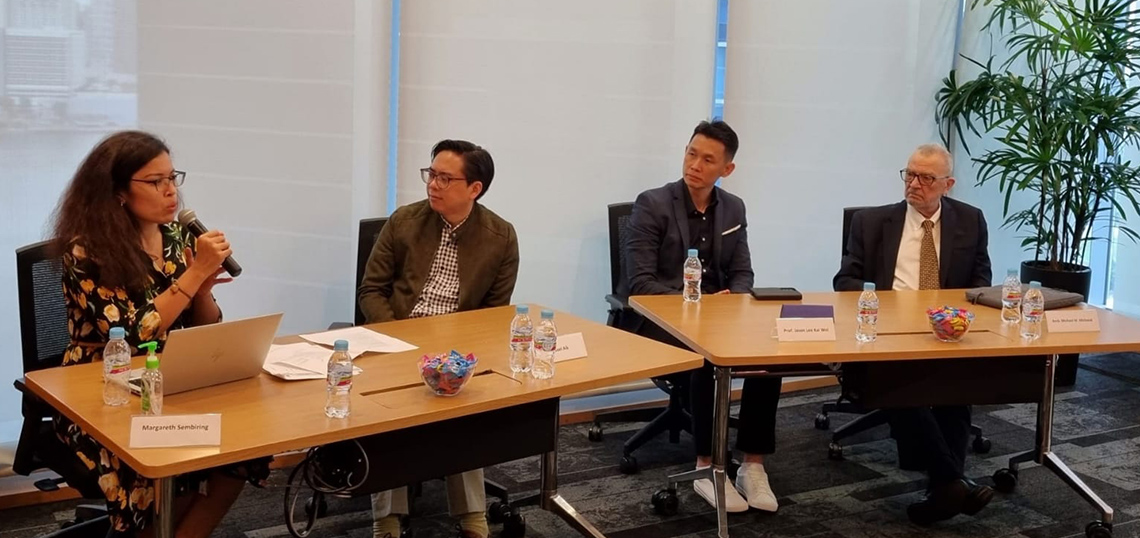 Reckitt spearheaded a roundtable event called "Building Climate-Resilient Health Systems for Tomorrow" on 13 October 2022 which focused on addressing climate change and its impact on health. The event aims to create an opportune platform to facilitate meaningful dialogue with key decision makers and stakeholders – including policymakers, government leaders, NGOs, activists, researchers, health, and nutrition brands.
Ms Margareth Sembiring moderated the first panel session titled "Into the Looking Glass – Key challenges of Climate Change & the Impact on Global Health." Discussion points including recognition of climate change as a global issue, the severity of climate change, the importance of climate change in Asia, the consequences of climate change on global health, the impacts of climate change on the society, the ecology, and the economy, and Asia's impending health burden due to the consequences of climate change. Joining Ms Margareth Sembiring in the panel is an esteemed line-up of experts, namely Dr Jason Kai Wei Lee, Research Associate Professor, NUS Yong Loo Lin School of Medicine's Integrative Physiology Programme; Ambassador Michael Michalak, Senior VP & Regional MD of US-ASEAN Business Council; and Dr Joel Aik, Adjunct Assistant Professor, Duke-NUS Medical School, and former Director (Environmental Epidemiology & Toxicology) at the National Environment Agency.