Meet the Expert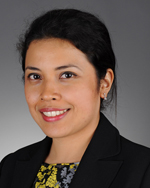 Margareth Sembiring
Associate Research Fellow
Areas of Expertise:
Climate Change and Environment
Environment
Biography
Margareth Sembiring is a PhD candidate and an Associate Research Fellow at the Centre for Non-Traditional Security Studies (NTS Centre), S. Rajaratnam School of International Studies, Nanyang Technological University, Singapore. Her research focuses on climate change governance and climate mitigation, especially in low carbon transition, in Southeast Asia. She is actively involved in the management of the NTS-Asia Consortium Secretariat where she is currently serving as the manager.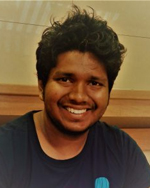 Samal Vimukthi Hemachandra
Research Officer
Areas of Expertise:
Contemporary continental philosophy
Subaltern politics
Historiography
Problem of representations and political subjectivization
Biography
Samal Vimukthi Hemachandra has an MA in Political Science from Central European University, Budapest, an MA in Philosophy and Contemporary Critical Theory from Kingston University, London and a BA in History from University of Colombo, Colombo. He previously worked as a Consultant at INFORM Human Rights Documentation Center, Colombo. His research/academic interests extend to contemporary continental philosophy, subaltern politics, historiography, problem of representations and political subjectivization.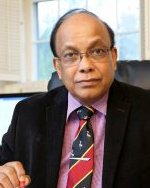 Prof. Gamini Keerawella
Executive Director
Areas of Expertise:
Peace and security in the Indian Ocean
Regional security architecture and cooperation in South Asia
Identity politics and postcolonial State formation in Sri Lanka
Biography
Prof. Gamini Keerawella joined Regional Center for Strategic Studies (RCSS) in the capacity of its Executive Director on November 16th, 2017. Prior to that he was the Deputy Chief of Mission and later the Charge d'Affaires of the Embassy of Sri Lanka, Washington D.C., USA (October 2015 to November 2017). He is an internationally renowned scholar, the former Head and Professor in Modern History at the University of Peradeniya, Sri Lanka who retired from the University in 2015 after 40 years of service. He also worked as the Secretary, Ministry of Ethnic Affairs and National Integration and Mineral Resources Development (2001-2002), the Founder Director of the National Integration Unit (1997-2000) and Advisor to the President on Ethnic Affairs (2002-2005). He earned his M.A. in 1992 and Ph.D. in 1998 from the University of Windsor and from the University of British Columbia, Canada respectively. His doctoral thesis was on 'The Superpower Naval Rivalry the Indian Ocean'. Prof. Gamini Keerawella was a recipient of a number of prestigious fellowships: Fulbright Scholar-in-Resident Professorship tenable in the College of the Holy Cross, Worcester, USA (2013-2014), Japan Foundation Fellowship at the Institute of Developing Economies in Tokyo, Japan (2003-04), Scholar-in-Residence, Centre for Theory, Baroda, India (2007), Senior Fulbright Fellowship tenable at the University of California-Berkeley, USA (1991-93), Senior Visiting Research Fellow at the University of Western Australia, Perth (1991). He has over 40 publications to his credit. His area of research includes peace and security in the Indian Ocean, regional security architecture and cooperation in South Asia, identity politics and post-colonial State formation in Sri Lanka. The University of Peradeniya, Sri Lanka honored Professor Gamini Keerawella in 2016 with bestowing on him the Emeritus Professorship.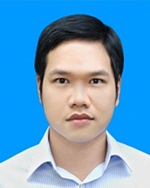 Nghiem Tuan Hung
Acting Head
Areas of Expertise:
Conflicts, regional security architecture, defence and non-traditional security
Dominant international relations theories as well as new theoretical approaches
Proliferation of weapons of mass destruction
Newly emerging aspect of security studies or non-traditional security issues including international migration and the responses of Vietnam to those new challengesNewly
Biography
Mr Nghiem Tuan Hung is currently an Acting Head of Center for International Security and Strategy at Institute of World Economics and Politics. Mr Nghiem Tuan Hung holds the Bachelor's and Master's degree in International Relations from Vietnam National University – Ha Noi, and he is going to finish his PhD dissertation. Additionally, he is a part-time lecturer at the Faculty of International Studies, Vietnam National University. As a senior research fellow, Mr Nghiem Tuan Hung has taken part in several key national research projects on conflicts, regional security architecture, defence and non-traditional security matters. He is also the member of Vietnam's Network of International Relations Research. Mr Nghiem Tuan Hung's research interests include dominant international relations theories as well as new theoretical approaches which can be used in security and strategic studies. The proliferation of weapons of mass destruction is the issue which he concerns the most. Meanwhile, he also concentrates on newly emerging aspect of security studies or non-traditional security issues including international migration and the responses of Vietnam to those new challenges.
Ruji Auethavornpipat
Researcher
Areas of Expertise:
Migrant worker protection and rights norms

Human trafficking
Biography
Ruji is completing his doctoral studies at the Department of International Relations, Coral Bell School of Asia Pacific Affairs, Australian National University (ANU). HisPhD thesis examines the Association of Southeast Asian Nations' (ASEAN) policy on migrant worker rights protection. It traces the emergence of migrant worker rights norms and looks at the socialization process in Southeast Asia. In particular, it seeks to explain the divergence of national policies despite the convergence at the regional level. This study moves beyond the debate between ASEAN skeptics and ASEAN boosters that centres on the impact of the ASEAN Way norms such as non-interference and consensus-based decision-making. It further contributes to the current constructivist literature on norms, which interrogates scope conditions for divergence in socialization. As such, his PhD project sheds a new light on the diverging policy implementation that points out the limited explanatory power of the "traditional" analysis based on the ASEAN Way. Ruji is currently an Asia Studies Visiting Fellow at the East-West Center in Washington, DC where he is conducting a pilot project investigating US-ASEAN cooperation on human trafficking. This study investigates regional cooperation on anti-trafficking, based on the "3P" framework – prosecution, protection and prevention. It closely examines the role of the US government in creating policies for anti-labour trafficking, especially among migrant workers in Southeast Asia. This project is supported by the EastWest Center and partially funded by the ASEASUK Research and Impact Award from the Association of Southeast Asian Studies in the United Kingdom. From October 2017, Ruji will be a Visiting Doctoral Fellow based at the Bamberg Graduate School of Social Sciences (BAGSS), University of Bamberg, Germany. He has published an article assessing ASEAN cooperation on migrant workers rights protection in Global Change, Peace & Security. He has also contributed to shaping public perception on human trafficking policies in Southeast Asia in New Mandala. He previously was a Visiting Researcher at the ASEAN Studies Centre, ISEAS – Yusof Ishak Institute, Singapore and Centre for Strategic and Security Studies (CSIS), Jakarta, Indonesia.
Dr Nguyen, Binh Giang
Vice Director
Areas of Expertise:
Global value chain
Production networks
Water security and sustainable development
Labor mobility
Migrant workers
Economic impacts of climate change
Workers' rights in industrial zones
Biography
Dr Nguyen Binh Giang is currently a vice director of Institute of World Economics and Politics – a member institution of Vietnam Academy of Social Sciences. He also serves as a professor at the Graduate Academy of Social Sciences, Vietnam. Dr Giang's research interests include global value chain, production networks, water security and sustainable development, labor mobility, migrant workers, economic impacts of climate changes, and especially workers' rights in industrial zones. He was a leader of the bilateral project between Vietnam and Japan "Social impacts of industrial zones and export processing zones", studying working conditions and gender inequality within industrial zones, social security-related issues and environmental effects on surrounding communities. In addition, since 2013 he has been an editor of annual reports on world economy and polity which reviews global economic performance and political matters such as conflicts, wars and nontraditional security issues. He was also involved in the national research project "Water resource for growth and sustainable development: Cases study of Israel, Egypt, Zimbabwe and lessons learned for Vietnam" and "The impacts of global climate changes: policy responses of some nations and lessons for Vietnam".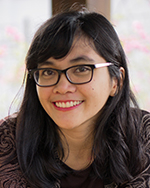 Mayang Rizky
Researcher
Areas of Expertise:
Update and Improvement of the Poverty & Livelihood Map of Indonesia

Children Affected by Migration

The Indonesian Multidimensional Poverty Map: A Tool for Better Targeting in Poverty Reduction and Social Protection Programs
Biography
Qualifications
Mayang holds master's degrees in behavioural economics from the University of Nottingham in United Kingdom
---
Previous Experience
Prior to joining SMERU, Mayang worked as a Research Assistant for Demographic Institute, University of Indonesia, Depok.
---
Awards
Mayang was awarded the Lembaga Pengelola Dana Pendidikan (LPDP) Scholarship 2013-2014 for her postgraduate study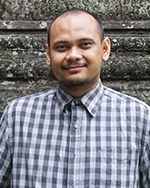 Luhur Bima
Senior Researcher
Areas of Expertise:
Reformulation of the National Strategy for Accelerating Poverty Reduction

Multidimensional Child Poverty, an Update and In-Depth Analysis

Independent Impact Evaluation of the KINERJA Program – End Line

Child Poverty and Disparities in Urban Area

A Study on Teacher Absenteeism
Biography
Qualifications
Bima holds a master's degree in economics from Uppsala University in Sweden, and an undergraduate degree in international economics and business from the University of Groningen in the Netherlands.
---
Previous Experience
Prior to joining SMERU, Bima worked with Bappenas (Indonesia's National Development Planning Agency) and completed an internship with the University Medical Centre in Groningen, the Netherlands.
Rendy Adriyan Diningrat
Researcher
Areas of Expertise:
Village Governance and Community Empowerment Study (Sentinel Villages)

Child Poverty and Disparities in Urban Area
Biography
As a researcher, I am determined to be able to help to overcome problems of mankind. In so doing, one has to elaborate its complexity in clear and contextual ways. Indonesia is the world's largest archipelago with hundreds of million people from 1,340 tribes— each with their local wisdoms and languages living in 17.508 islands. Indonesia comprises of more than 98 cities and 78,609 villages. The problems it faces are therefore complex. However, this gives researchers in Indonesia the opportunities to produce knowledge and contribute to the civilization.
My passion in research has been growing ever since I was a student at Universitas Gadjah Mada, Indonesia. I studied urban and regional planning for my Undergraduate and Master programs. My interests in making observations, engaging in discussions, and expressing my thoughts in a blog-site have helped me connect with people sharing similar concerns. During my studies, I made some contribution to the discourse of urban and regional issues, such as participating in conferences/seminars, publishing papers, working as a teaching assistant, and established PETARUNG, which stands for Pemuda Tata Ruang, a youth community for urban planning.
In 2014, I joined the National Development Planning Agency of Indonesia (BAPPENAS) and was involved in a project to develop the 2015–2019 Mid-Term National Development Planning. At that time, I witnessed how the formulation of public policy is still not evidence-based. I believe that there should be a network of people who assist them in developing policy. One year later I decided to join the SMERU Research Institute which has a vision of contributing to the making of evidence-based and pro-poor policies. Not long after, together with two co-authors, I published a book titled Kota Rumah Manusia (The City: Home for Humans).
Being a researcher has given ample opportunities to improve professionally. My research interest has broadened, from urban and regional studies to the issues of poverty, human development, and public policy. Currently, I am involved in two projects, namely the Urban Child Poverty and Disparities and Village Law Implementation. SMERU also supports my capacity building by sending me to national and international events.
In 2016, I was invited by KITLV to a workshop on "New Law, New Villages? Changing rural Indonesia" in the Netherlands. I presented a paper titled The Birth of Village Law: Where are the Marginalized Groups? In addition, I also presented a paper titled Capability Approach in Re-Imagining and Re-Producing Space: Case of Community-Based Citywide Slum Upgrading in Yogyakarta at the 2016 Human Development and Capability Association (HDCA) Annual Conference in Tokyo, Japan. In a nutshell, I am deeply passionate about my life as a researcher!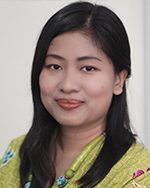 Rachma Indah Nurbani
Senior Researcher
Areas of Expertise:
Study on Unpaid Care Work in Indonesia

INOVASI: Diagnostic Study on Sub-national Education in Indonesia

Diagnostic Study of Child Labour in Rural Area, with Special Emphasis on Tobacco Farming

Child Poverty and Disparities in Urban Area

Strategic Review of Food and Nutrition Security in Indonesia
Biography
The economic progress of a country does not always linearly correlate with the improvement of the quality of life of its children. Indonesia has constantly shown progressive macro-economic performance and has also succeeded in increasing its status by moving into the group of low-middle income countries. However, the country is still facing persistent problems in child nutrition. The United Nations Children's Fund (UNICEF) reported that 80 percent of the world's stunted children live in 14 countries, including Indonesia (UNICEF, 2013). With a prevalence of 37 percent, Indonesia has been a country with the highest stunting rate in South East Asia, surpassing its counterparts in the region with lower or similar phases of economic development, such as Myanmar, Vietnam, and Thailand (Millenium Challenge Account, 2014). The other nutrition indicators shown by the prevalence of underweight and of wasting which have reached almost 20 and 12 percent are also indicating a severe nutrition problem in the country (Basic Health Survey, 2013).
The high prevalence of child malnutrition in Indonesia raises questions surrounding the effectiveness of various food and nutrition security policies and programs. Hence, I argue that children-related concerns are not adequately incorporated in existing policies and programs implemented. These issues include, for example, quality of care the children receive, dietary habits, as well as the quality of food available in the market that to some extent influence people's dietary intake. My current publication in IDS Bulletin highlights worrying trend of children's snacking habits and why this issue is important for the country's development. It shows that there are still blind spots in government policies on food and nutrition that have not addressed child-caring practices. Therefore, it affects the ability of poor families in preparing quality food for their children (Nurbani, 2015).
Having taught in economics school in which I mostly work with crunching numbers of macro-statistics data, I have never expected to get wide exposure to social issues. My interest was started when I pursued my postgraduate at the Universita di Roma La Sapienza in 2008. During that time I met new colleagues from different countries, including those who have experienced working in development sectors and those who directly worked with grass-root communities. I was also selected to participate in a course on Poverty and Hunger at the World Food Programmes (WFP) headquarter. These experiences opened my eyes on the significance of social phenomena and daily family issues on the wider society. For example, the way people eat or the way people feed their children may have effects on the national economy!
My interactions with social issues were getting more intense when I returned to Indonesia and decided to join SMERU. I felt a growing interest to learn and explore qualitative research methods. I realised that quantitative analyses alone are not enough to answer the question of "why", particularly when we study social phenomena in communities. In SMERU, I have been involved in various studies covering cross-cutting issues on poverty, including food and nutrition security, child poverty and wellbeing, urban poverty, unpaid care work, basic education, and shock and crises. My biggest passion is on supporting the efforts to achieve better quality of life of children in Indonesia through research. I would also be glad to learn more about how research can be more useful in supporting policy formulation processes.
External Publications